Creating a Bitrefill account allows you to purchase a pre-paid balance with us, a great option for recurring customers who want to save on fees when making frequent purchases.
You can top up your Bitrefill balance by logging in, going to Account and then selecting the red 'Top-up Balance' button (or use the link https://www.bitrefill.com/account/topup)


You can choose to prepay Bitrefill Balance by using various options and even by clicking on other tokens and choosing your favourite token and network to swap on Lifi (an external decentralized exchange, unaffiliated to Bitrefill)!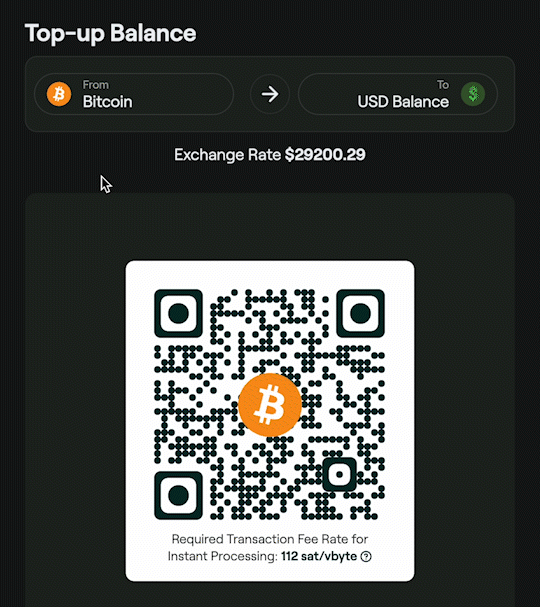 When you choose to top up your account using BTC you may select if you wish to buy Bitcoin balance within your Bitrefill account or to top-up your USD or EUR balances.



You may choose between a top-up to your USD or EUR balances using the cryptocurrencies and chains listed above for the other options available.
Now you may select the wallet you would like to use or simply use the QR code, wallet address, or Lightning invoice to make your payment. The pre-paid balance will be added to your account instantly if you paid through the Lightning Network, after one confirmation if you did a Traditional Bitcoin Transaction, after 4 on-chain confirmations on the Ethereum Network, 20 confirmations on Tron and 60 on Polygon.
Now you're ready to purchase your first gift card, digital voucher, or mobile refill using your Bitrefill balance!
**Note that your current Balances cannot exceed 10,000.00 USD, and each balance top-up cannot exceed 2,000.00 USD (or the equivalent in the balance currency).