Your Lightning address can be used to easily top up your Bitrefill balance. The Lightning address never changes so you can simply reuse it to send bitcoin and it will instantly show up in your Bitrefill balance. It's also safe to give it to someone else to send you a tip that arrives in your Bitrefill account!

You can create a Lightning address by logging in, going to 'Account' and then clicking on 'Settings' - (or you can simply click on this link https://www.bitrefill.com/settings)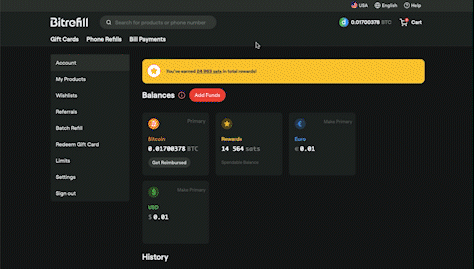 You can learn more about Lightning addresses here: https://lightningaddress.com

Please note: Your Lightning Address can't be changed at a later date so choose wisely.
Don't try to send funds from Coinbase to your Lightning address since they don't support it yet.