If your code was not generated, it may be that it can take a few moments for the request to be fulfilled by our provider. E.g. If you see this failed screen after clicking 'Claim your gift card': please contact us immediately with your invoice ID.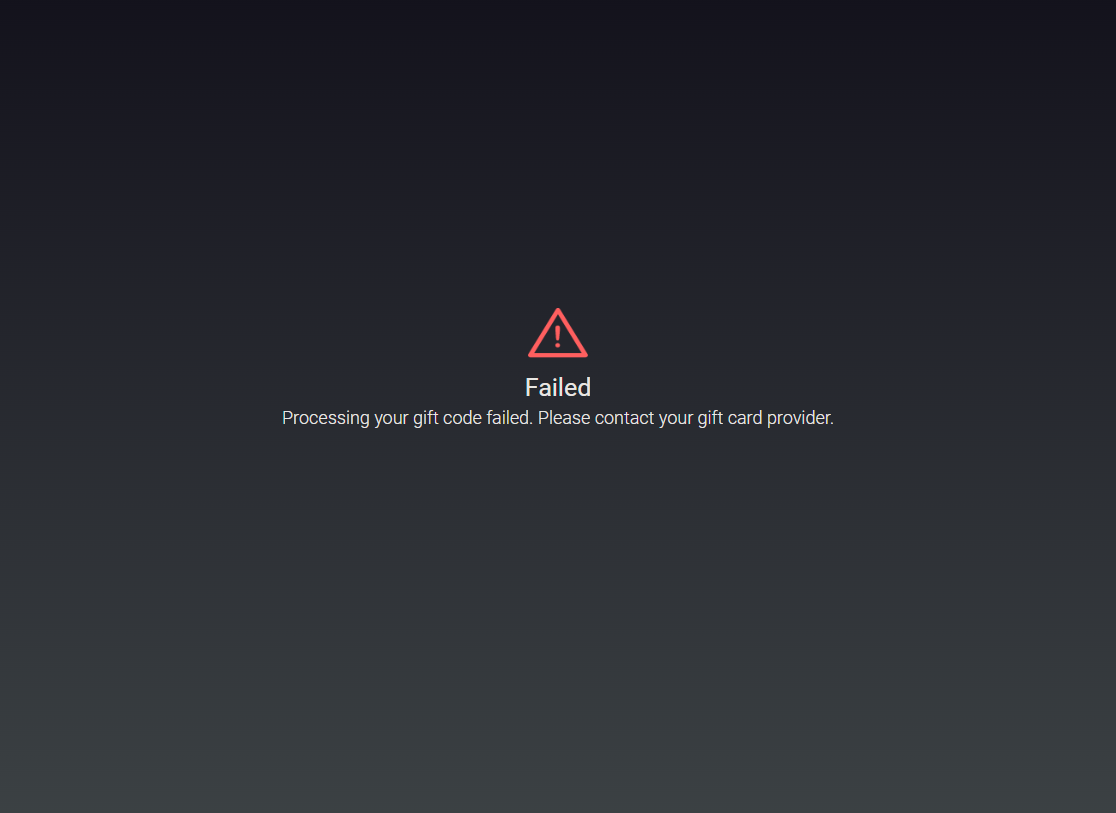 If instead you see a pending/processing screen or similar to the image below and it does not deliver in a couple of hours, please contact us with your invoice ID and we will request a cancellation and refund you.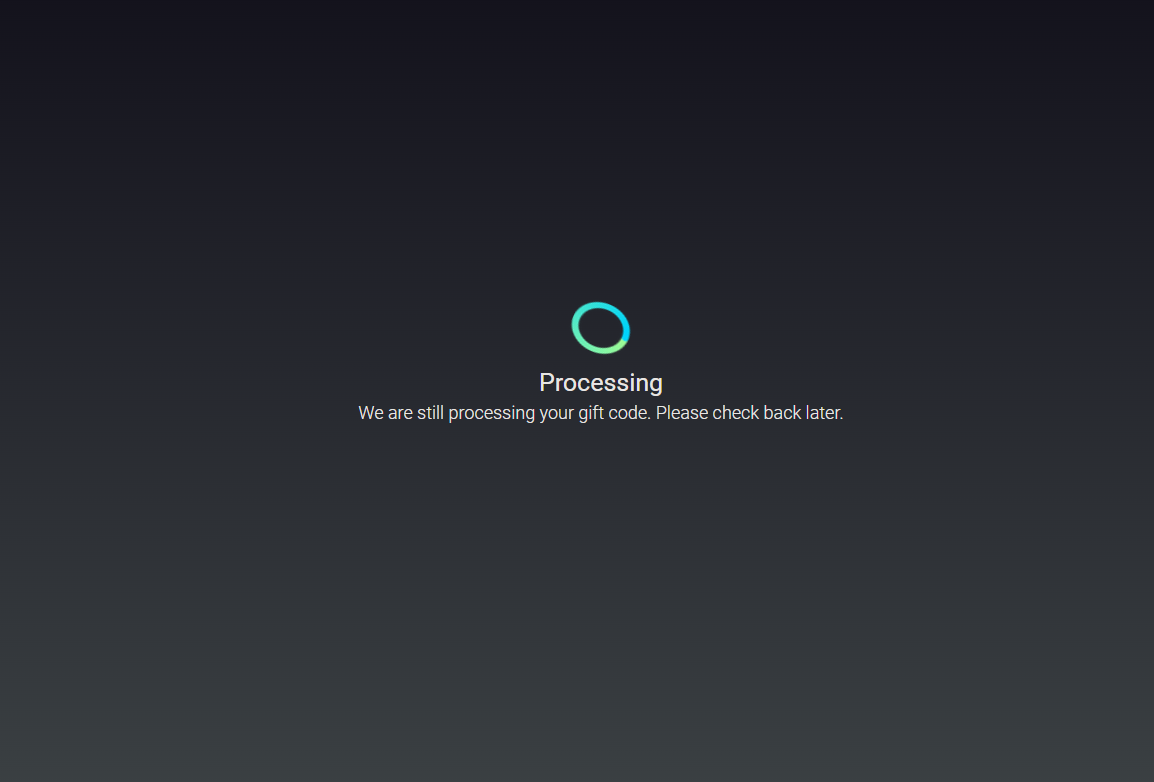 Apologies for the inconvenience, there can sometimes be rare technical issues when delivering gift cards and we do not want you waiting for long.