MetaMask is one of the most popular cryptocurrency wallet known for its ease of use. It enables users buy, send, and receive Ethereum and other EVM compatible chains from within the wallet. This guide explains how to spend your Crypto on MetaMask using Bitrefill.
Visit https://www.bitrefill.com/buy or download the Bitrefill mobile app for IOS or Android (depending on your device) and select a product you wish to purchase then, follow these steps:
1. Select the items you want to purchase, click on add to cart, and the next page will display, click on checkout and proceed to make payments.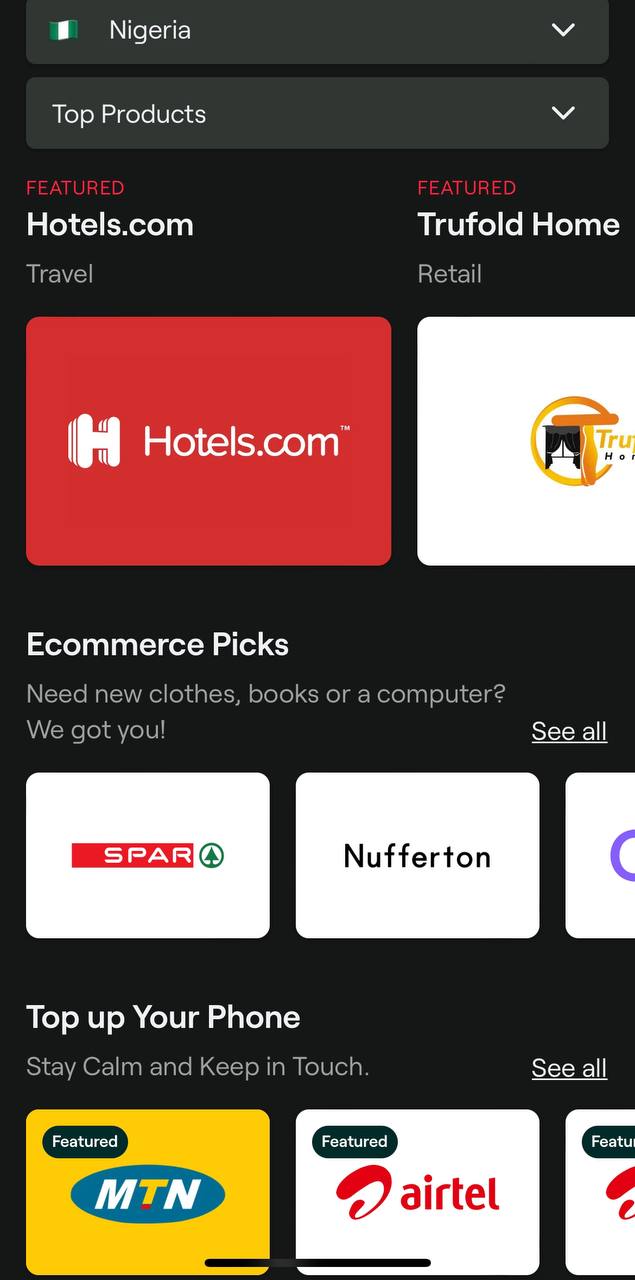 2. Enter the quantity of the product you want to purchase then click "add to cart" to add to your cart.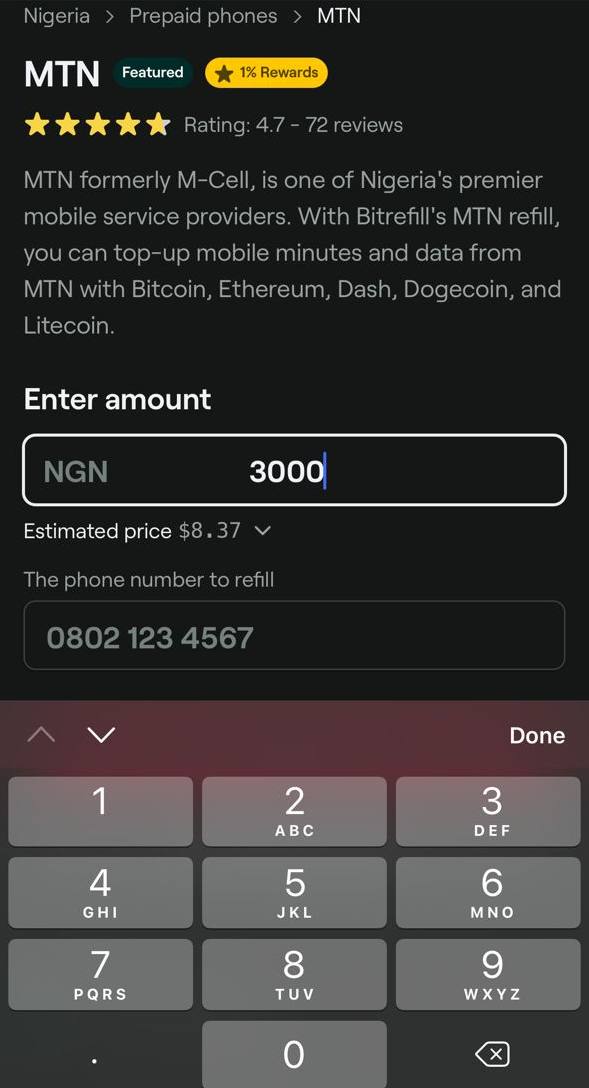 3. After reviewing your order details and confirming them, you will then proceed to checkout your items. You will be shown a list of payment options to choose from. For this guide, we will pay with Ethereum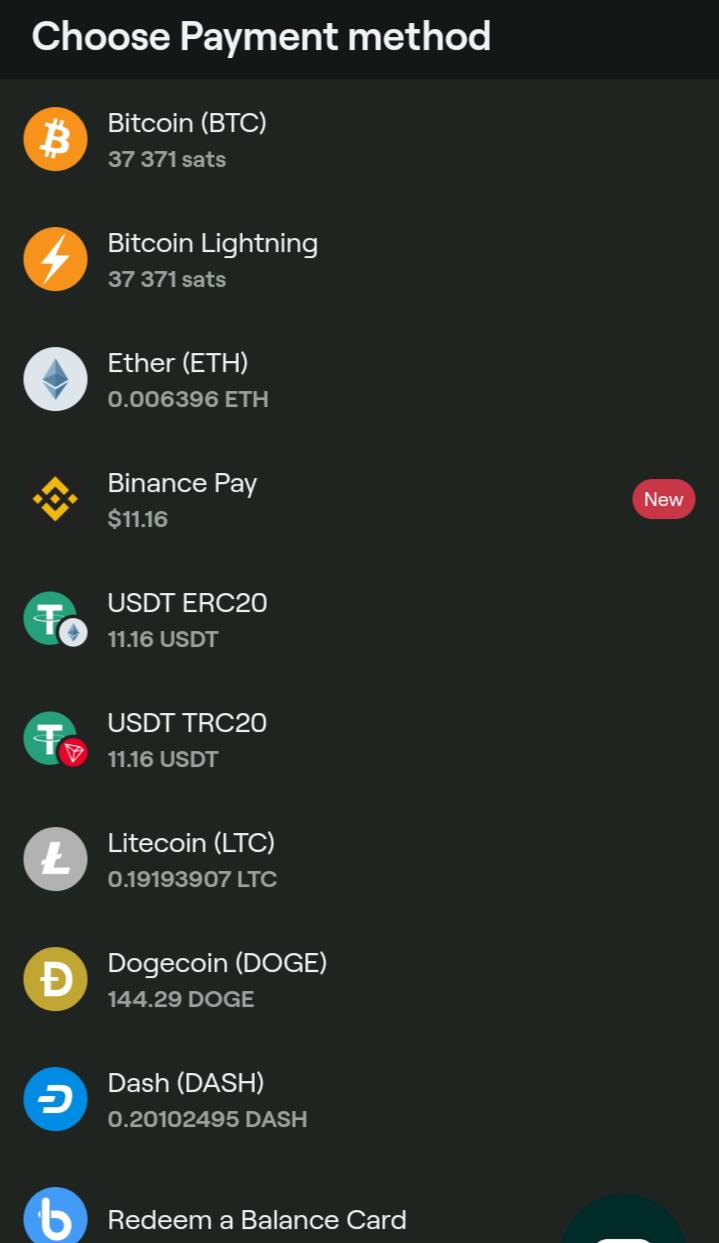 4. Here, you will see the payment instructions. You can either select "Pay in Wallet" so Metamask opens automatically. For this guide, we will use "Pay in wallet". Click on connect Wallet to pay in wallet. Payment information will be displayed.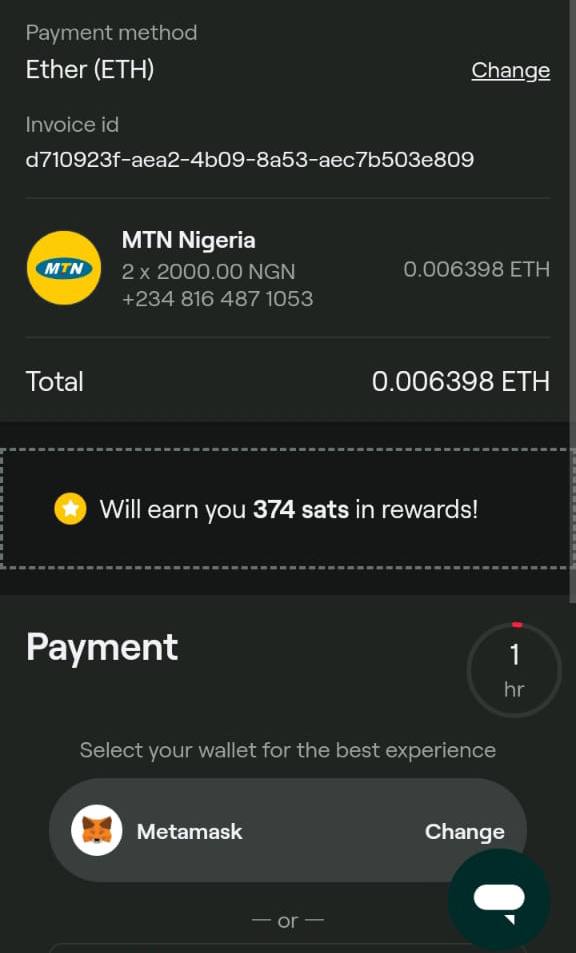 5. After clicking Metasmask wallet, you will see a prompt asking for your permission to allow Bitrefill to connect to your Metamask wallet. Click on connect to affirm the transaction.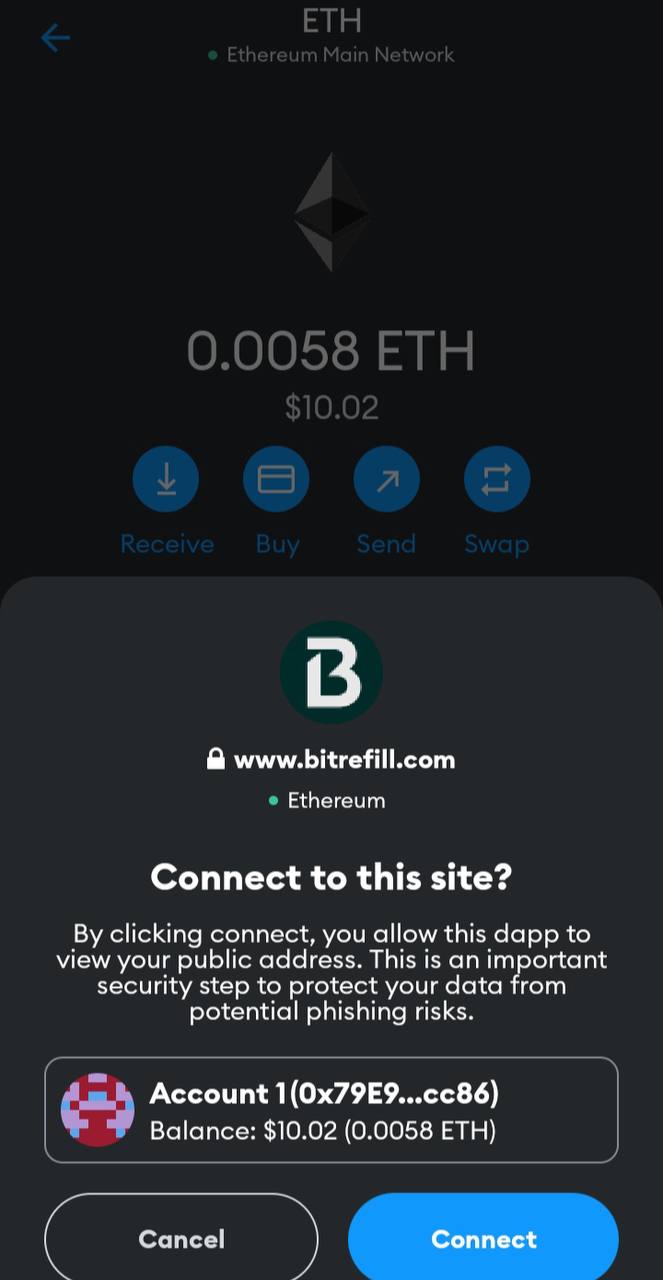 6. After the permission is granted. Click send to execute the transaction. The moment your payment is received, your receipt will be displayed and the item(s) will be delivered to you in a few minutes. You will also receive an email confirming your purchase.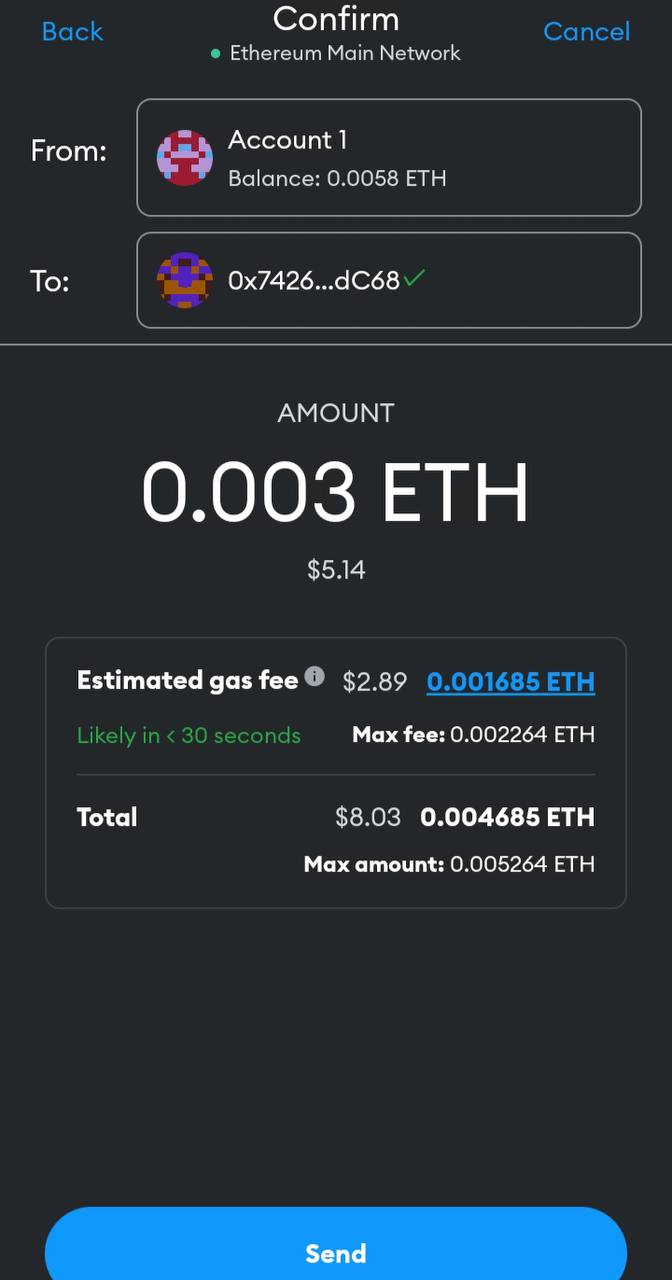 Please do not hesitate to reach out to Bitrefill's customer support if you have any questions at all!