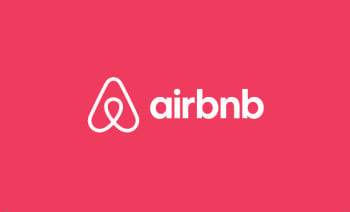 Booking your next Airbnb could not be easier with the Airbnb card we provide at Bitrefill.
Gift cards can be redeemed and used worldwide as a payment method when reserving your next Airbnb.
After you receive your code, you'll simply follow the redemption instructions provided.
Unsure which region of Airbnb card to purchase? It's simple, you will purchase the card for the region your Airbnb account was created for. Example, if you live in the UK and would like to book an Airbnb in Sweden you will purchase a UK Airbnb card since this is where your Airbnb account is registered.
Once you've loaded the card into your account you can book that sweet Airbnb in Sweden.
Note that, gift cards cannot be applied to long term reservations of 28 nights or longer & Airbnb may limit users from redeeming more than 9 gift cards per day.
To see the full list of travel cards we provide in your region, go to https://www.bitrefill.com/buy and select "Travel"